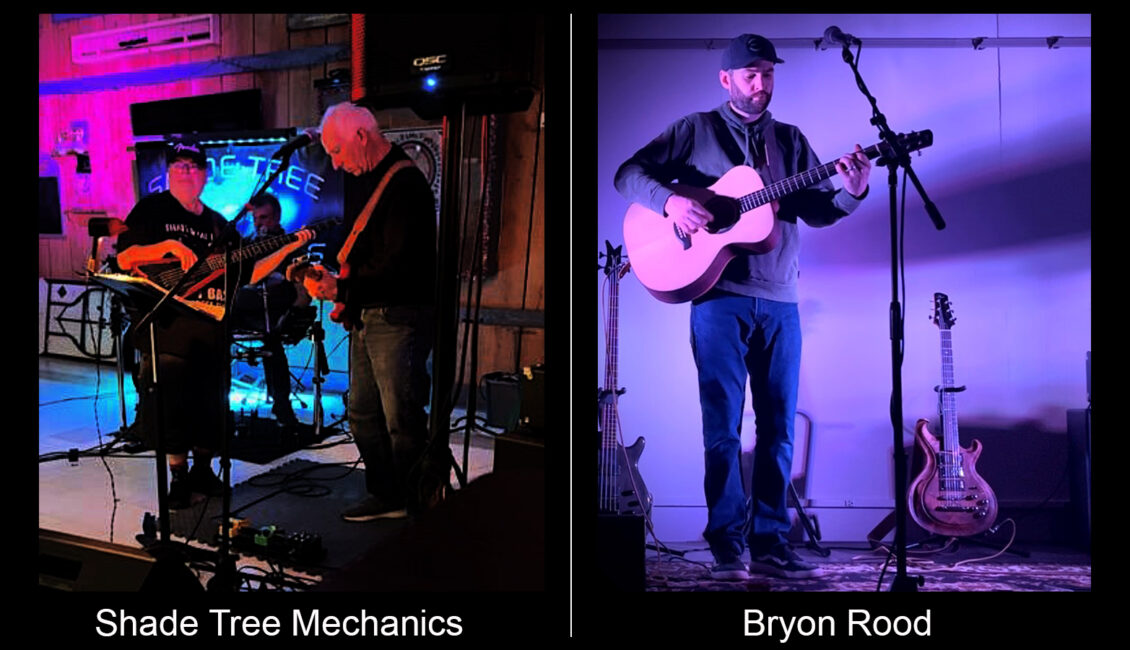 Shade Tree Mechanics followed by Bryon Rood
Shade Tree Mechanics: Mike Censak (vocals & guitar), Dan Austin (bass), Jack Rood (drums)
The Shade Tree Mechanics band is a local trio of very seasoned musicians playing Rockin' Blues music. The artists consist of Mike Censak, rhythm/lead guitar and lead singer, Dan Austin, bass guitar and backup vocals, and Jack Rood, drums and backup vocals. The band has well over 100 years of musical experience combined. From a young age, Dan and Jack played multiple times together consisting of various types of music. In 2008, one of Jack's co-workers introduced him to Mike. We called Dan to play bass and that was the beginning of Shade Tree Mechanics. The band has played many events together in the triple cities area in New York and across northeastern Pennsylvania. Not only are they all seasoned musicians, but they have become very good friends with a great chemistry. They certainly enjoy making music!!!
Bryon Rood
Bryon Rood is a multi-instrumentalist and singer/songwriter from the Montrose area who will be treating Summer Sessions fans to an incredible demonstration of instrumental layering. During this program, he will be playing all of the instrument parts on stage, while using a series of loop pedals. The result will be a full band arrangement that has been created part by part right in front of the live audience.
After Bryon recorded an album at the world's largest residential recording facility (Sonic Ranch) working alongside many Grammy winning producers and engineers, he decided he wanted to learn how to build guitars. In addition to his performance schedule, he now owns his own business named Rood Guitars and makes high-end instruments in his shop right outside of Montrose, PA.