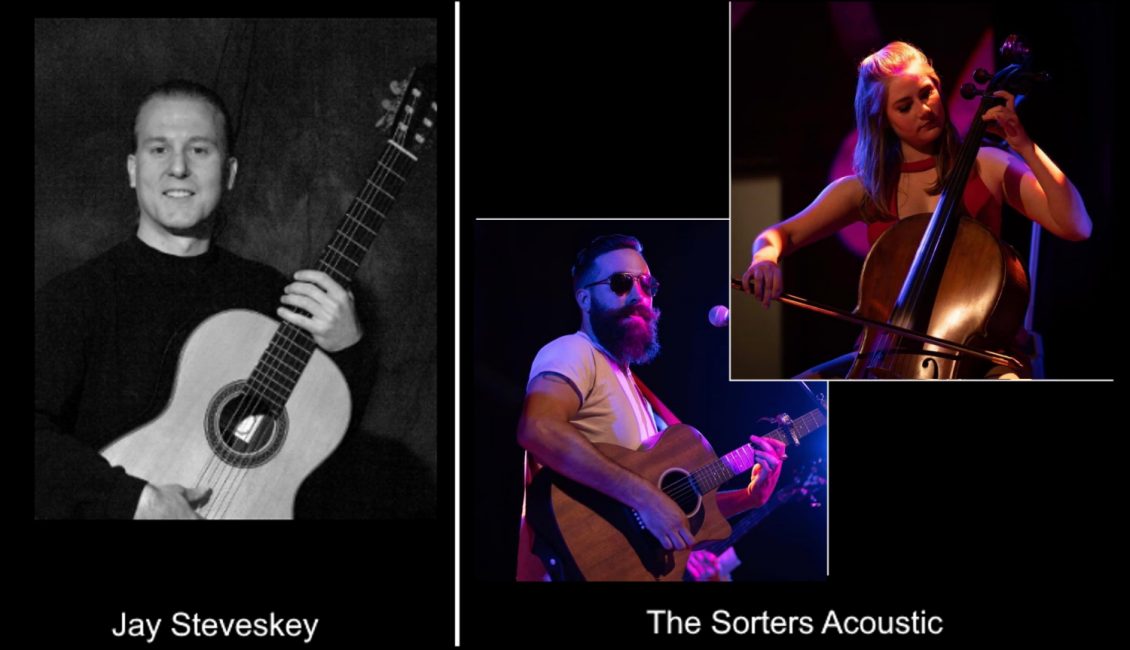 Jay Steveskey performing at 6pm, followed by The Sorters Acoustic
Jay Steveskey
Jay Steveskey is active as a soloist, chamber musician, and teacher. He has been featured on WVIA-FM radio and Scranton Today TV, in the Scranton Times-Tribune and Electric City newspapers, and he also runs the Fiddle Lake Guitar School in Susquehanna County, PA. He has had extensive private studies with Argentine guitarist Pablo Cohen, Professor of Classical Guitar at Ithaca College, and was selected to perform for a Master Class conducted by Sharon Isbin, Head of the Classical Guitar Department at Juilliard School.
The Sorters Acoustic
Based out of Pennsylvania, The Sorters are an acoustic powerhouse duo with over 10 years of foothold in the industry. Spencer's unique voice and lyrical poetry combined with Callie's classically-trained cello and keys affirms this group as a must see live experience. Their music combines roots of folk, indie rock, and blues – so there's something for everyone! With the majority of their set being original, with some hit covers sprinkled in, The Sorters' sound is freshly familiar, soulfully rejuvenating, and guaranteed to bring the feel-goods and smiles.