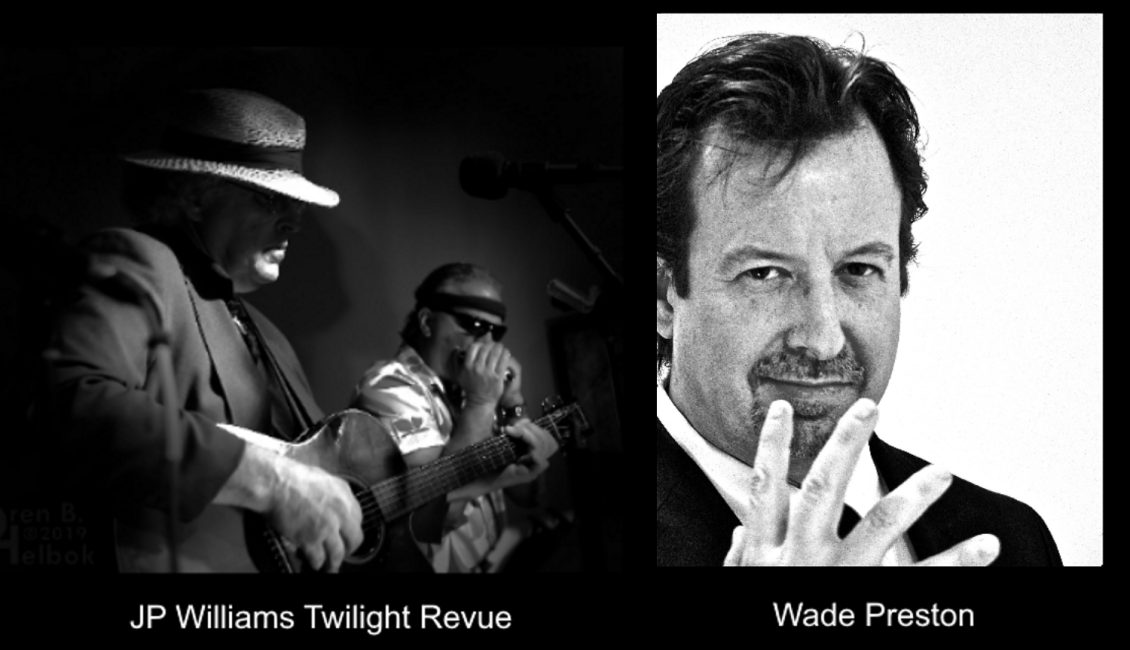 JP Williams Twilight Revue performing at 6pm, followed by Wade Preston
JP Williams
Singer-songwriter JP Williams was born in NYC. He creates music based on his love of blues, folk, rock, jazz & soul music. His lyrics are fashioned from hard times, great joys, memories of people in his life, and the experiences he has lived. His last award-winning CD, "JP & EKat" was #30 on the National Roots Music Report Top Blues albums of 2021 and it won the Billtown Blues Association 2021 Best Self Produced CD Award. Part storyteller, part troubadour, his acoustic "Twilight Revue" performances provide an intimate up-close experience with the artist. More photos, info, downloads, song lyrics, and tour schedule at www.JP-Williams.com
Wade Preston
Wade Preston is a keyboard playing vocalist, song writer, producer, and arranger with a huge repertoire and years of performing experience under his belt.
Wade is best known for his role as the Piano Man in Billy Joel's Broadway hit Movin' Out. He is an original cast member, having done the full 3 1/2 year run on Broadway, and often guested on both national tours. He is credited with having done the show more times than anyone, and was the only Piano Man to do both the lead Piano Man role and synth chair at the same time.
When Mr. Joel was preparing his extended band for the historic Last Play at Shea concerts where months of rehearsals, preparations, and sound checks were required, Wade was hired as his stand in. Job description, Stunt Billy.
Before Wade joined Movin' Out, he was well known on the west coast as a preeminent boogie pianist, spirited vocalist, song stylist, and composer.
During his current run of solo concerts Mr. Preston showcases a healthy dose of Billy Joel hits, some Elton, a bit of his signature boogie piano playing, along with an original song or two.
Wade released a new CD called Lost in the Noise in 2020, boasting sixteen original compositions, featuring his band and numerous string arrangements which he wrote and conducted.