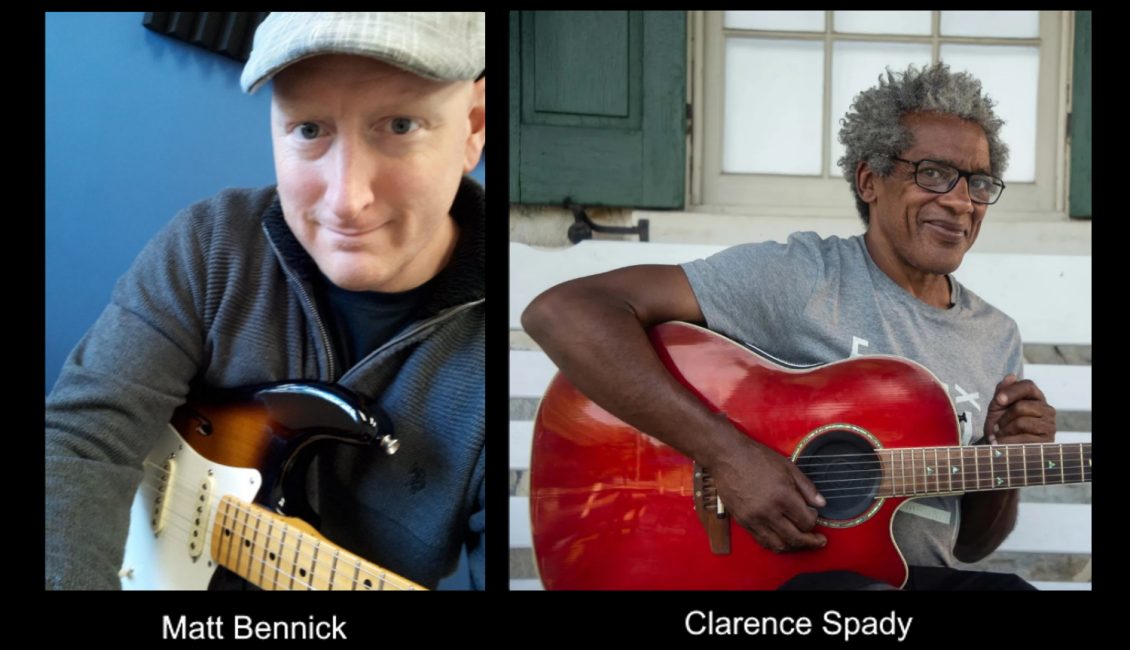 Music By Matt Bennick performing at 6pm, followed by The Clarence Spady Band
Music by Matt Bennick
Matt Bennick is a guitarist and vocalist, born and raised in Northeastern Pennsylvania. He started playing guitar at age seven, learning college-level material by the time he was nine. Before he was a teen, his parents and teachers exposed him to electric blues guitarists like BB King, Eric Clapton, and Stevie Ray Vaughn. Matt vigorously picked apart these musicians' moves, forming his own style with the help of local and national guitarist Clarence Spady. Matt is continuing his journey this year by recording an album and touring the east coast.
Clarence Spady Band
Clarence Spady embarked on his musical odyssey at the uncommonly young age of five years old. Born in Paterson, New Jersey in 1961, Spady was encouraged by two guitarists in his immediate family: his father, also named Clarence, and his Uncle Fletchey. "He was a very good blues guitarist, the likes of Otis Rush or Booba Barnes," he says of his uncle. "He had that nasty, raw feel, and he could sing.
Building on his early exposure to the blues at weekend family gatherings, as a teen Spady continued to expand his musical horizons, finding his way into a studio to play the occasional session. By the early '80s, he joined a touring R&B band, A Touch of Class, and from there joined Pennsylvania-based singer Greg Palmer's band for the next six years.
But the dawn of the '90s brought a new musical direction for Spady, with a return to his blues roots. His acclaimed 1996 debut album for Evidence Records, Nature of the Beast, helped influence his nomination for a 1997 W.C. Handy Award for Best New Blues Artist.
Severn Records released his soul-slanted Just Between Us album in 2008, nominated for a 2009 Blues Music Award as Soul Blues Album of the Year. Now, with the wisdom that is only obtained from experience, Spady's triumphant new release bridges the challenges of a past plagued by addiction with all of the promise of a bright future.