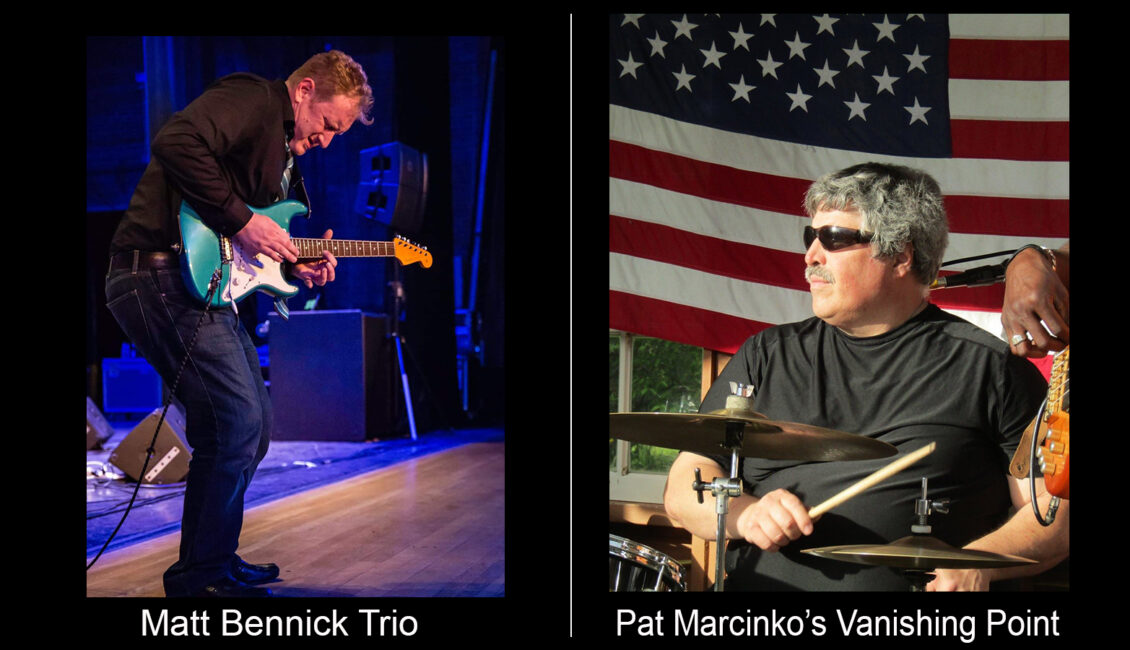 Matt Bennick Trio followed by Pat Marcinko's Vanishing Point
Matt Bennick Trio
Matt Bennick started out playing guitar at six years old. After a few years of traditional lessons, Matt started to gravitate toward blues, jazz, and rockabilly. He started his own band at 15 and was playing up and down the east coast by age 21. Determined to make a name, Matt played with blues legend Clarence Spady, absorbing everything he could. The Matt Bennick Trio is working on original material and their first record.
Pat Marcinko's Vanishing Point: Pat Marcinko (drums), Mark Woodyatt (violin), Tom Kozic (guitar), Jon Ventre (bass)
As a performer, Patrick J. Marcinko III has worked with musical theater groups across Pennsylvania and New York and played behind such music greats as Jon Fadis, Urbie Green, George Young, Bernard Purdie, Tino Gonzales, Clarence Spady, Oscar Stagnaro, David Paul, the Platters, and many others. An in-demand performer, Pat has contributed to various CDs, videos, and DVDs and has been seen performing at the Delaware Water Gap Festival of the Arts, The Pocono Blues Fest, the Briggs Farm Blues Fest, the CMJ Music Fest, and many times on television. Pat can also be heard playing with Exact Change, The Smokin'Section, the Blues Mine, Se Acabo – a Santana tribute band, and with the special musical project featured this evening, Vanishing Point.