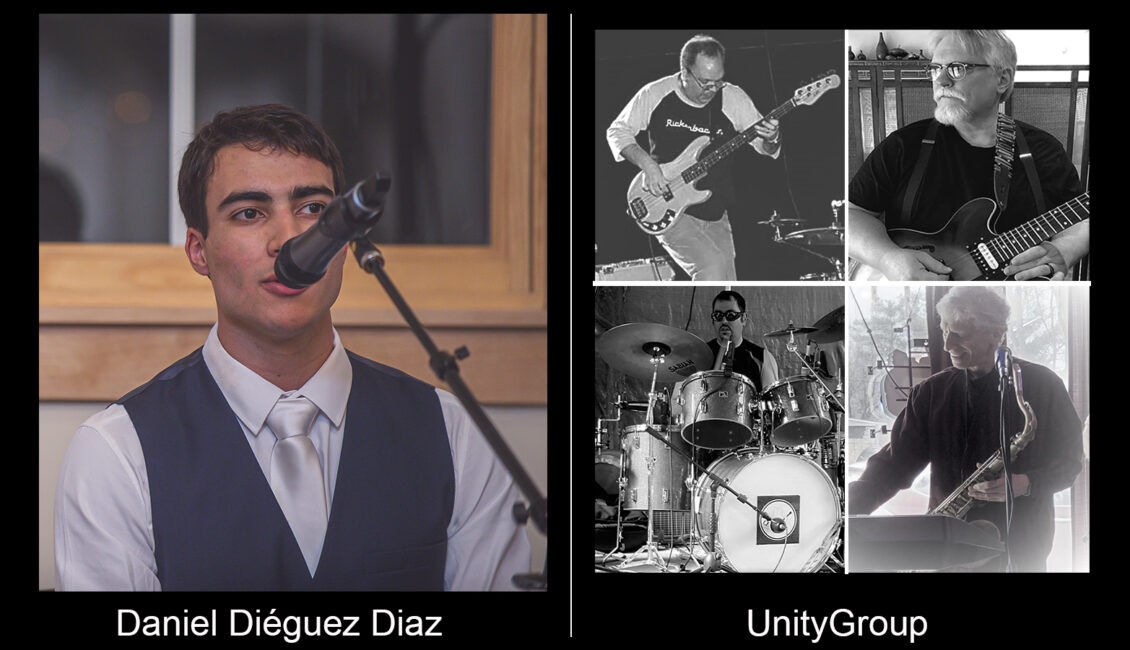 Daniel Diéguez Diaz followed by UnityGroup
Daniel Dieguez Diaz first started playing piano at the age of five at his mother's music school. At the age of 12 he got accepted into Vitoria-Gasteiz's Jesus Guridi Music Conservatory in Spain, where he is originally from. There he studied classical music until the last two years of his musical education, when he switched to jazz. For almost two years, he was a regular performer at a bar in his native city, where he would play solo or with other artists. Daniel now lives in Pennsylvania with his wife, where he plays piano in church on Sundays and for local events. For his Summer Sessions set, Daniel will be performing some songs in English and some in Spanish.
Unity Group: Robert Weinberger, Harris Thor, Jim Rosati, Joseph Perkins
UnityGroup (UG) is an exciting, eclectic world music ensemble that has captivated audiences of all ages with its dynamic and heartfelt performances. UG blends contemporary American improvisation with rhythms and melodies from around the world, including the Caribbean, West Africa, the Mid-East, Australia, and Asia. To add depth to the music, the band's musicians play many unusual and exotic instruments, such as Trinidadian steel pans, African drums, and Australian didgeridoos. The unique result is a passionate, energetic music of spirit and celebration. The band has been graced with several high-quality influences in band membership over this 10-year period.