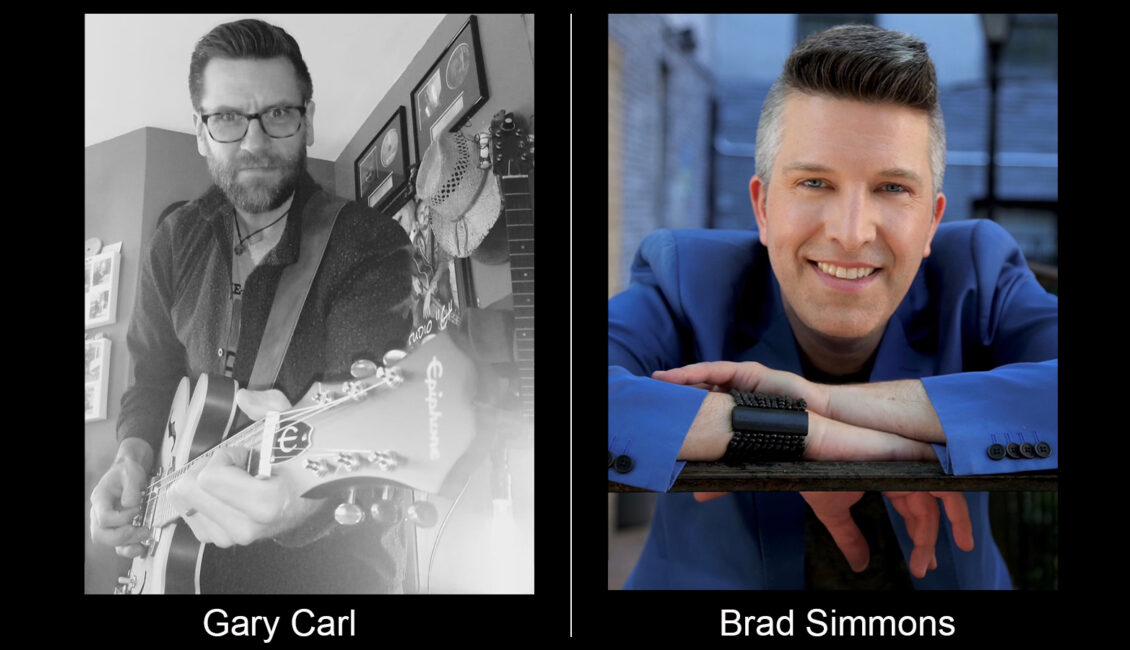 Gary Carl followed by Brad Simmons
Gary Carl
Gary Carl is a Singer Songwriter from Northeastern Pennsylvania.  From 1992 to 2014, Gary played his hands in the "world of coverbandom" in the groups Eternity, Jeffrey James Band, Tom and Gary Duo, Johnson, Brothers Capone, Inside Out, and other projects. Gary played acoustic & electric guitars, harmonica, trumpet, alto & tenor saxophone, and bass; sang lead and background harmony vocals; and did what he could to entertain from backyards and front porches to restaurants, dive bars, mobile bandstands, wedding venues, and even at a prison for inmates.
With three rock albums recorded and released with his original rock project jakesway from 2008 to 2015, he ventured out on his own solo endeavor and completed his debut album, Off the Grid, followed by his Sophomore effort, North Branch of Heaven, and The Whole Nine Yards. These three albums were followed by the singles, An Endless Mountains Christmas, Weathered, and Somewhere Beautiful.
garycarl.com
Brad Simmons: Words + Music – From intimate nightclubs and cruise ships to symphony halls and Broadway theaters, New York City singer-songwriter Brad Simmons has shared the stage with Tony-winning luminaries Tonya Pinkins, Beth Leavel, Alice Ripley, Donna McKechnie, and Grammy-winning recording legends Sandi Patty and The B-52's Kate Pierson. He is recognized from the films The Last Five Years and the cult classic Camp. His music direction credits include Lysistrata Jones, Hood, To Wong Foo, Mr & Mrs Fitch with John Lithgow, Me and The Girls with Alan Cumming, and the musical movie Hello Again with Audra McDonald, Cheyenne Jackson and Martha Plimpton. Simmons orchestrated the country jukebox musical Fancy, scored the short film Gargoyle, and composed the musicals A Kiss from Alexander, A Woman Onstage, and A Dickens of a Carol with librettist Stephan DeGhelder. Brad is thrilled to share Words + Music, a return to his country, folk, rock, and gospel roots. Find Brad's singles and albums whatever way you find new music.