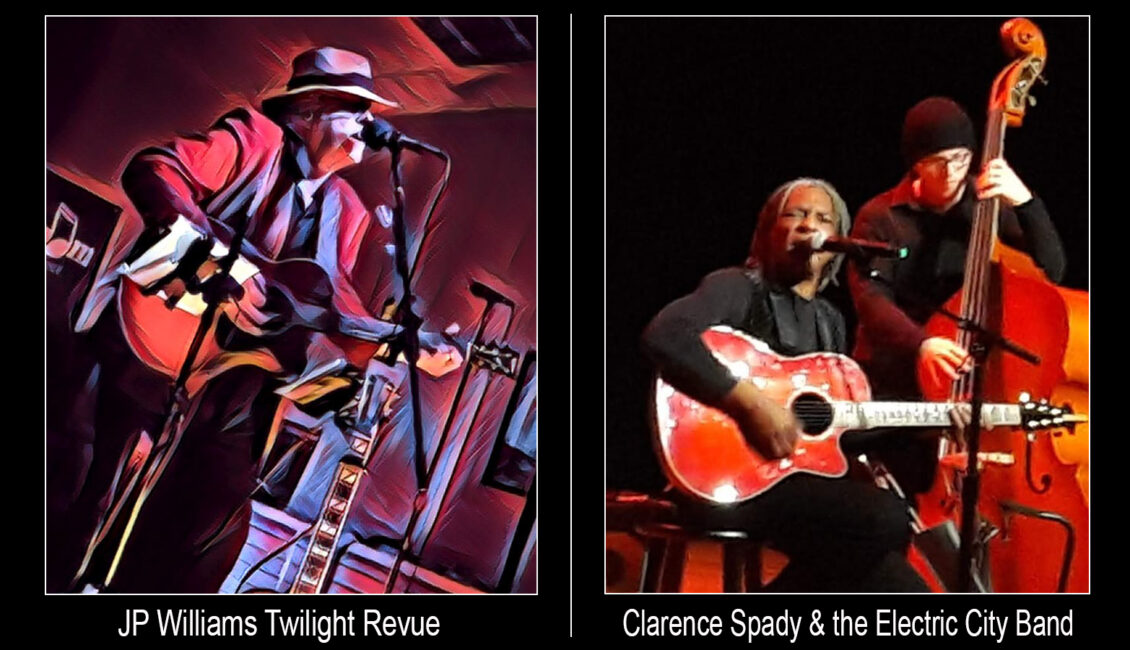 JP Williams Twilight Revue followed by Clarence Spady & the Electric City Band
JP Williams Twilight Revue
Singer-songwriter JP Williams was born in NYC. He creates original music based on his life experiences. The album, "JP & EKAT" reached #30 on the National Roots Music Report Top Blues albums of 2021 and won the Billtown Blues Association 2021 Best Self-Produced CD Award.  His latest project, "JP Williams Twilight Revue" combines Americana, Folk, Electric, and Acoustic influences to create music designed to touch your heart & soul.  Complete info, photos,  downloads, song lyrics, and performance schedules at www.JP-Williams.com.
Clarence Spady & the Electric City Band: Clarence Spady (vocals & guitar), Scott Brown (keys), Jon Ventre (bass), Pat Marcinko (drums)
Clarence Spady has been described as "the future of the blues" (Bill Dahl, Chicago Tribune). He plays with depth and sensitivity, effortlessly combining blues, jazz, funk, Latin, and rock into his own unique style. His moving guitar play, rough street-edged vocals, songwriting, and live improvisations are highlighted with every performance.